Zele Racing had a great Saturday in Brno, Sunday was less fortunate
In steaming hot conditions at the Automotodrom Brno – Brno Circuit Christof Von Grünigen finished P3 overall and runner-up in his class at the BOSS GP Super Prix.
Peter Milavec came 4th overall and also runner-up in the OPEN class in a Zele Racing customer car.
Very unlucky Sunday race for Christof Von Grünigen at the BOSS GP Super Prix at the Masaryk Circuit
Following an excellent start, the Swiss led his class and was pulling away. However, when attempting to overtake Frits van Eerd, the Dutchman's Benetton suffered a gearbox failure and abruptly slowed down.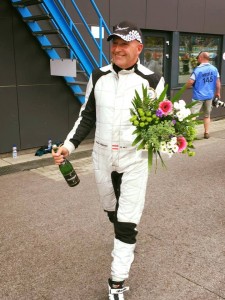 "Christof had no chance and it showed great skill that he could avoid a heavy shunt. But his race was over, of course", team boss Michael Zele analysed.
Zele Racing customer car driver Peter Milavec had a great race securing another podium finish, coming second.